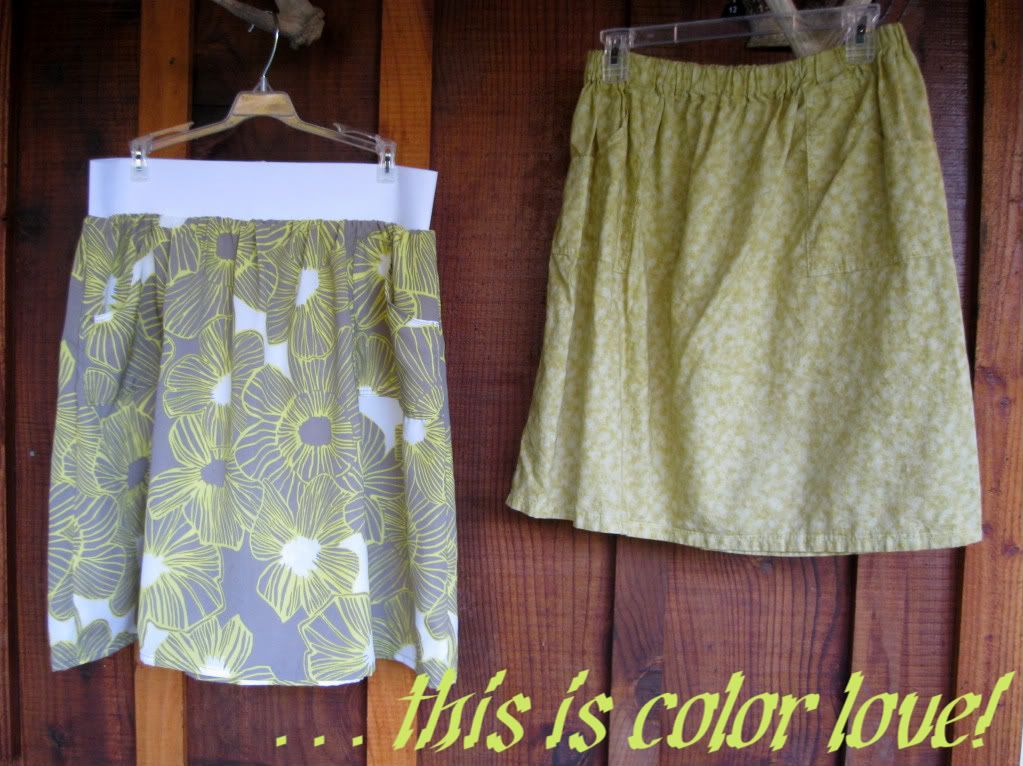 Yes, I seem to have an obsession love of this color!
I don't know why, but it's such a pretty color - the yellow-y greeny-ness (no, those probably aren't words!!)
So these last two skirts I made have had these colors in them! I also love the gray with it. I'm lovin' the wide elastic waistband I used on the flower skirt. It's so much easier and faster to do and I like that type of waist band better anyways!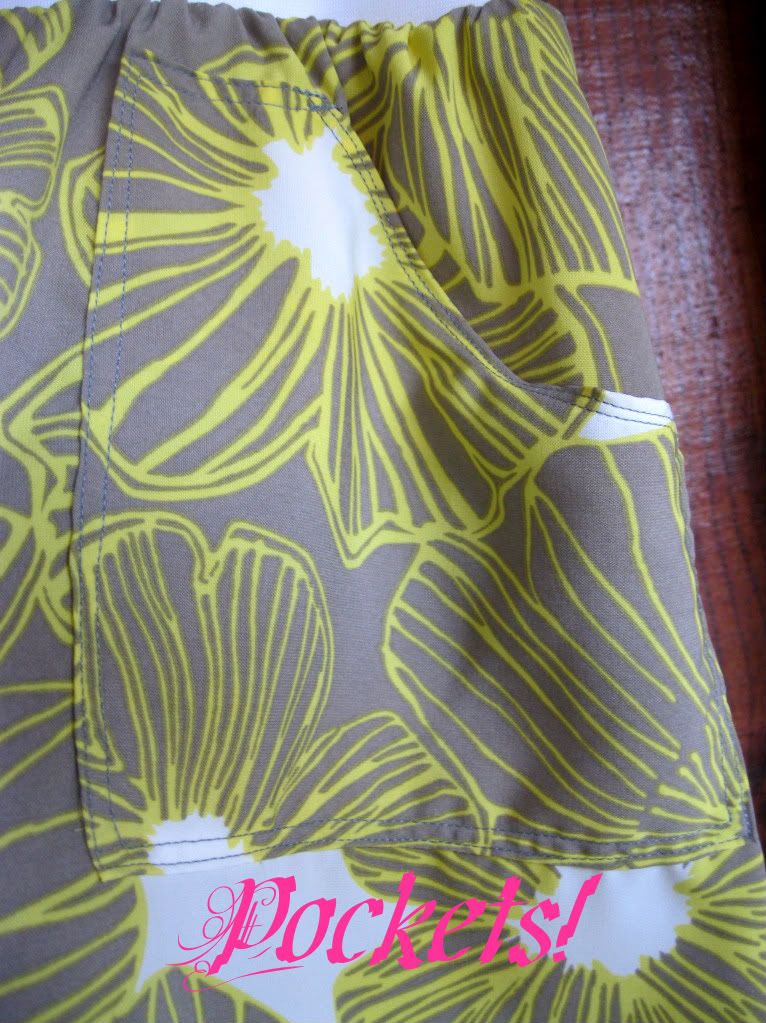 Of course, I needed some pockets on my skirts:)
I also have a scarf, which I love, that is that color!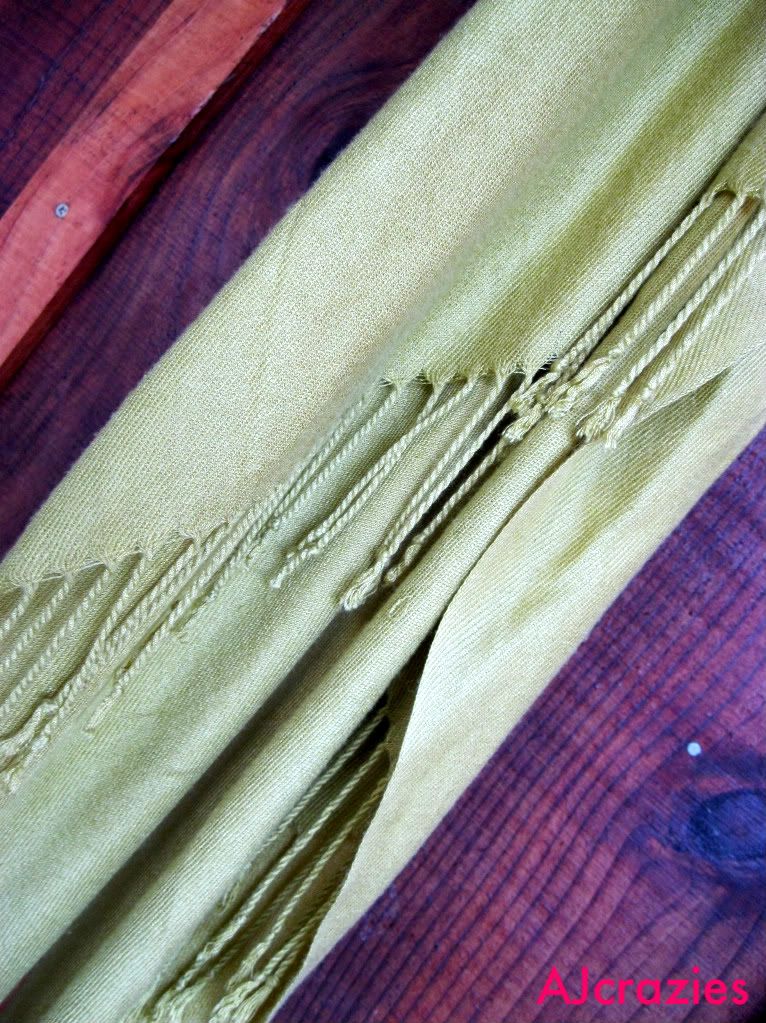 So yes, I do love this color for some reason:) I actually thought about buying a shirt the other day that was this sort of color, but it ended up being a bit too big. I guess it was good to get another color other than this color, though:)
Have a wonderful day!