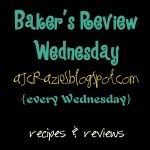 (Yield: 12)

1 cup buttermilk
1/2 cup brown sugar
1 tsp baking soda
1/2 tsp salt
1/2 tsp vanilla
1 egg
3 to 3 1/2 cups flour

Filling:
5 tbsp butter, softened
1 cup brown sugar
1 1/4 tsp cinnamon

Icing:
1 cup powdered sugar
2-3 tbsp milk
1/4 tsp vanilla

In a medium bowl, mix together the brown sugar, baking soda, salt, vanilla and egg. Add the buttermilk, then the flour. Stir until thoroughly combined.

Turn the dough out onto a lightly floured surface and knead for a minute or two. Roll the dough into a 12-inch by 24-inch rectangle. Spread with butter, then sprinkled with the cinnamon sugar mixture.
Roll the dough into a log beginning with the wide side. Stretch the log slightly as you roll to keep a tight seam. Cut the log in half, then each half in half again.
At this point I scored each quarter with three cuts, to make sure my rolls would be even. Continue slicing until you have 12 rolls. Place them in a greased muffin pan, or muffin tins lined with cupcake papers.
Bake at 375 F for 15-20 minutes or until golden brown. Allow the muffins to cool for about 5 minutes, then remove them from pans to a cooling rack. Combine ingredients for glaze and drizzle over the top.
These muffins, were okay, but not the best thing ever. I also didn't cook them quite long enough, so they probably would've been better if I cooked them for a longer length of time. I'm not sure if I'd make them again or not; I don't know if the others thought they were good.
If you made something for Baker's Review Wednesday this week, link up below!