You must think I have a thing for pizza:) We had pizza Sunday night and I decided it was a good recipe for Baker's Review Wednesday.

So the first thing you do is make the pizza dough . . . no pictures of that;)
1. Spread the dough out onto a greased pizza pan.
2. Spread dough with bbq.
3. Sprinkle a bit of cheese on top.
4. Sprinkle on the chicken.
5. Put on a bunch more cheese.
BBQ CHICKEN PIZZA
Crust:
2 1/2 cups flour
1 tsp. salt
1 tsp. sugar
2 tsp. oil
2 1/2 tsp. yeast
1 cup warm water
Mix crust ingredients together in order given. Cover and let raise for 10 minutes.
1 cup bbq
2 cups cheddar cheese, divided
1 cup mozzarella cheese
2 cups cooked & diced chicken
Spread out pizza crust on greased pan. Spread on bbq. Sprinkle with 1/3 cup cheddar cheese. Sprinkle with the chicken. Sprinkle with mozzarella & remaining cheddar cheese. Bake for 15 to 20 minutes at 425 degrees. Enjoy!!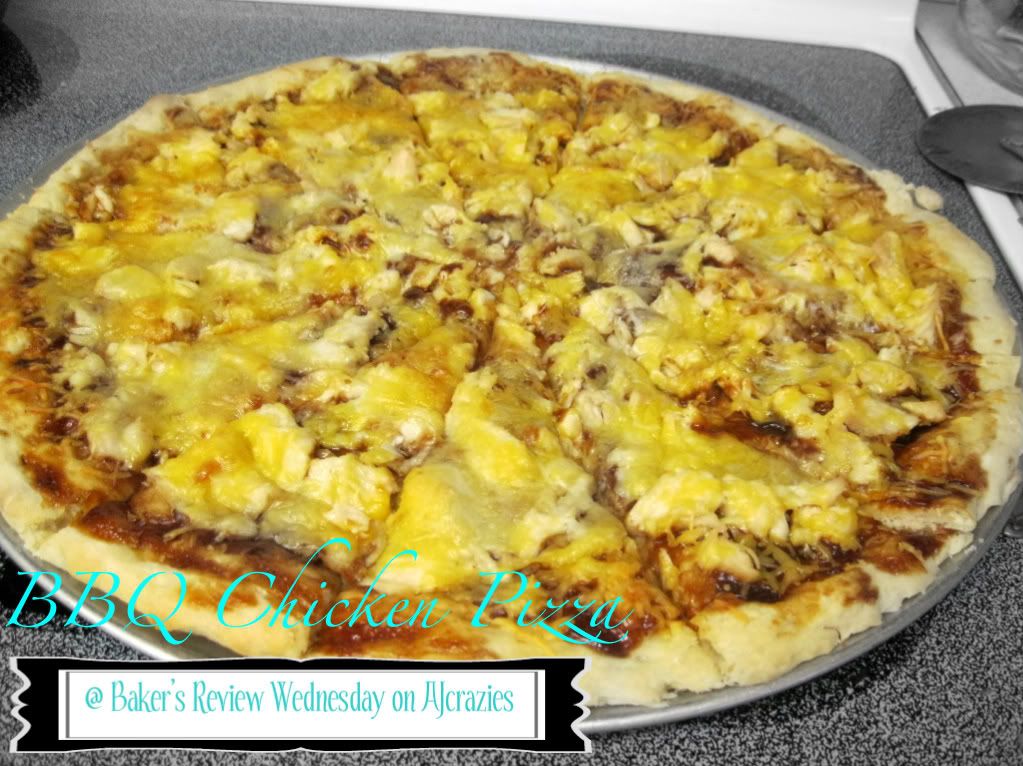 I love, love, love this pizza!
So delicious and quite simple. So if you don't know what you're making for supper tonight, now you have something to make:) (That is, if you have everything to make it.)
Have an awesome day and go enjoy some delicious pizza!