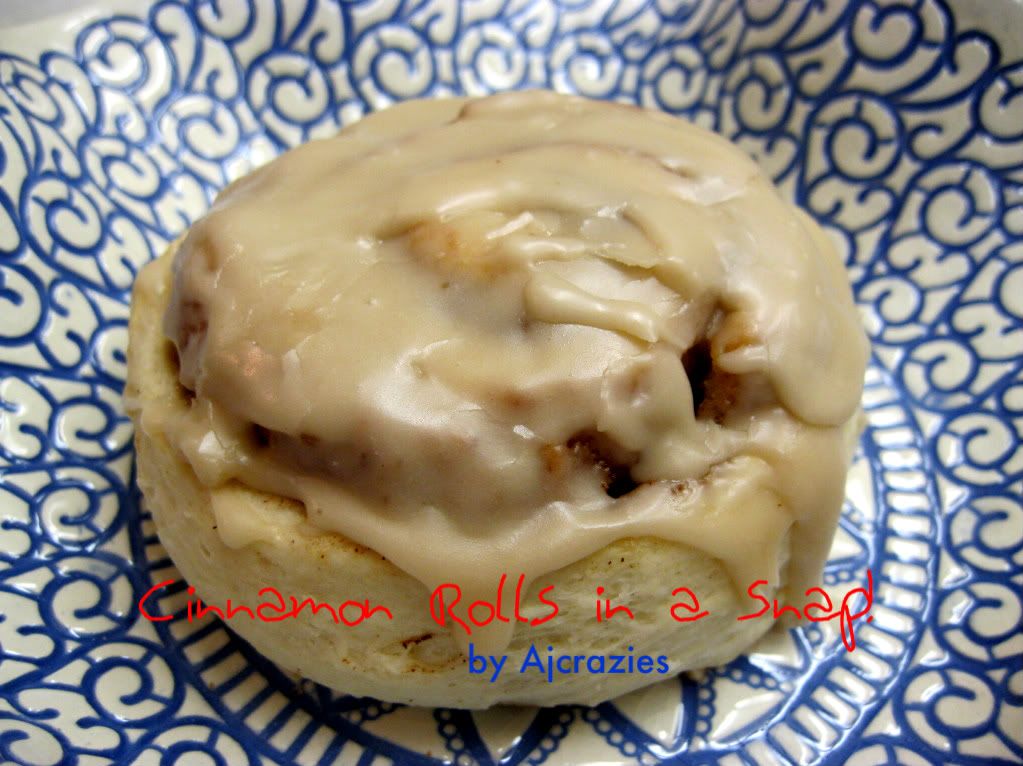 These cinnamon rolls are delicious, especially considering that the dough is made from a baking mix and milk and that they're so quick and easy to make! (Obviously homemade cinnamon rolls do not compare, but everything considered . . .)
Here are what some of us thought about these Cinnamon Rolls in a Snap:
"I think they're delicious, especially considering how you make them - they're the best warm, but still good the day after!" Aimee (Me)
"They were good. They definitely aren't as good as regular cinnamon rolls, but I still liked them a lot." Tara
"They were the best cinnamon rolls I've had!" Forrest (sounds a little bit overly - dramatic to me, but whatever!)
"They were good." Clint (boy was this kid talkative - hehe!!)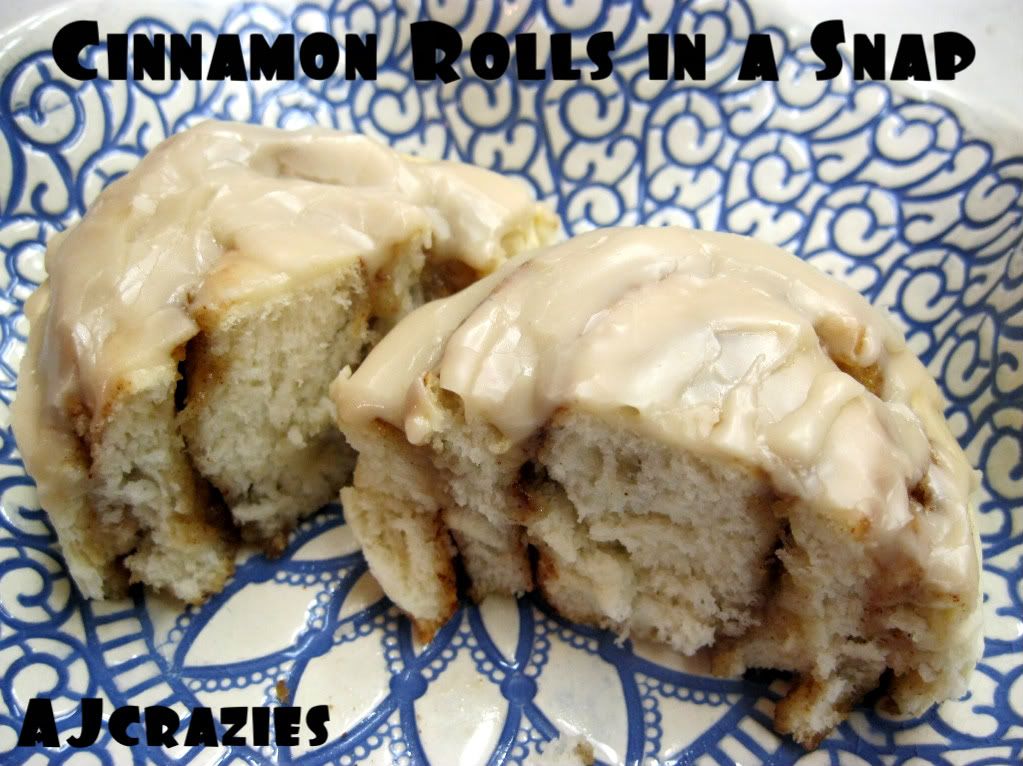 Cinnamon Rolls in a Snap
4 1/2 cup biscuit/baking mix (Bisquick)
1 1/3 cup milk
Filling:
2 tablespoons butter or margarine, softened or melted
brown sugar
cinnamon
Frosting:
2 cups confectioners' sugar
2 tablespoons milk
2 tablespoons butter or margarine, melted
1 teaspoon vanilla extract
1/2 teaspoon maple flavoring, optional
In a bowl, combine biscuit mix and milk. Turn on to a floured surface; knead 8 - 10 times. Roll into a rectangle. Spread with butter. Sprinkle sugar over butter, then cinnamon. Roll up from long side; pinch seam to seal. Cut into 12 - 15 slices; place with cut side down on a greased baking sheet. Bake at 450 degrees for 10 - 12 minutes or until golden brown. Meanwhile, combing the icing ingredients; spread over rolls. Serve warm.