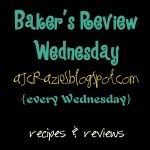 Lemon Poppy Seed Pound Cake

1 cup granulated sugar
1/3 cup butter, softened
2 large eggs
2 Tbsp. lemon zest
1 tsp. vanilla extract
1 2/3 cup all-purpose flour
2 Tbsp. poppy seeds
1 tsp. baking powder
1/4 tsp. baking soda
pinch of salt
3/4 cup buttermilk

For glaze:
2 Tbsp. lemon juice
2/3 cup powdered sugar

Prepare a loaf pan by misting it lightly with cooking spray and dusting with flour. Preheat oven to 350 degrees. Beat butter and sugar until fluffy. Add eggs one at a time, beating well after each addition. Add the lemon zest and vanilla, beating in well. In a small bowl, whisk together the flour, salt, baking powder, baking soda, and poppy seeds. In three installments, alternate adding in your flour mixture into the butter/sugar mixture with buttermilk, beginning and ending with flour. Pour the batter in your loaf pan and bake in the center of your preheated oven for around 40-60 minutes, or until a tooth pick comes out clean. Let the cake cool in its pan on a rack for 10 minutes while you prepare the glaze by whisking the powdered sugar with the lemon juice. Run a butter knife around the cake in the pan and lift it out, placing on rack. While cake is war, place the rack over a sheet of wax paper and poke some wholes on the top. Brush on the glaze. Let it cool completely and enjoy!! This cake stores well at room temperature in an airtight container.

***

This was a pretty good cake, but it wasn't very lemony, except the areas where the glaze had sunk more into the cake, which was more the top half in the middle. I think it might work to put some lemon juice in the batter to make it more lemony . . . ?? Overall though, it was a good cake and I would recommend it:)

Have a wonderful day!! Did you bake something this week? Link up your recipe and review below.