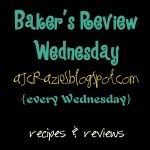 Mom's Apple Squares w/ Maple Glaze
Cake
3 eggs
1/4 tsp. salt
1 3/4 cup sugar
1 cup vegetable oil
2 cups all-purpose flour
1 tsp. baking soda
1 1/2 tsp. ground cinnamon
3 cups chopped unpeeled apples
1/2 cup chopped walnuts
1 tsp. vanilla extract
Maple Glaze
1 cup powdered sugar
1 tbsp butter, softened
2 tablespoons milk
1 1/2 tsp. maple extract
Gluten Free Version:
2 eggs
1/8 tsp. salt
7/8 cup sugar
1/2 cup vegetable oil
1 cup gluten free flour (Mama's Almond Blend)
1/2 tsp. baking soda
heaping 1/4 tsp. xantham gum
3/4 tsp. ground cinnamon
1 1/2 cups chopped unpeeled apples
1/4 cup chopped walnuts
1/2 tsp. vanilla extract
Make as directed below, except:
- use a 9"x13" pan
-add xantham gum with flour mixture
For the cake:
Preheat oven to 350 degrees. Coat a 15"x10" pan (Costco Pan) w/ nonstick baking spray; dust with flour; set aside. Leave the apples unpeeled, but remove core and chop the apples into small pieces.
In the bowl of an electric mixer, combine eggs and salt. Beat at medium speed until frothy, about 1 minute. Add the sugar and oil, and beat until blended. In a medium bowl combine the flour, baking soda, and cinnamon. Add the flour mixture to the egg mixture, and beat just until combined.
Fold in the apples, nuts, and vanilla. Pour into the prepared pan, spreading evenly. Bake for 20-25 minutes or until lightly browned and set. Set the pan on a wire rack; let cool.
For the glaze:
In a medium bowl combine the powdered sugar, butter, and milk to make a spreadable consistency. Mix until smooth. Add the maple extract, and stir. Spread over the mostly cooled cake. Let the frosting set, then cut into bars.
****
A little addicting, perhaps?!?!! I hate when I make stuff like this and I just eat, eat, eat. That's why I should learn to bake stuff so it's gross, rather than good . . . maybe I wouldn't eat as much . . . ha ha ha :)
Well, yes, these are delicious. . . and addicting . . . and easy to make . . . so you can make them and be a pig with me! How 'bout that! Sound like a good idea to me!!
And yes, the gluten free version is good, too, for those of you that are gluten free . . . :)