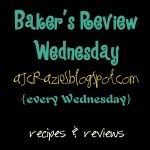 Cheese Stuffed Breadsticks
2 Tbsp sugar
2 Tbsp oil
2 Tsp salt
2 cups hot water
4 - 4 1/2 cups flour
2 Tbsp instant yeast
3 cups shredded cheese (I used a mozzarella/Parmesan mix w/ cheddar)
1 egg
2 Tbsp milk
3 Tbsp finely grated Parmesan
1 tsp oregano
1 clove garlic crushed
Line a large cookie sheet with parchment paper. Grease the parchment paper. (I used a Costco pan.)
Put first four ingredients in mixing bowl or Kitchen Aid mixing bowl. Stir in 2 cups flour and yeast.
Mix until well combined and then add the rest of the flour 1/2 cup at a time, until dough can easily be shaped into a ball with all the flour well mixed in. No need to rise.
Divide in half. Roll first half out on floured surface, to approx size of cookie sheet. Put on cookie sheet and stretch into shape where needed. Sprinkle with cheese.
Roll out second half, a bit larger. Place on top of cheese. Fold under the bottom layer, along edges. Cut through the dough with a pizza cutter to create 24 pieces. (8x3) Cover with a kitchen towel and let rise 20 minutes.
Preheat oven to 425F.
In a small bowl, whisk together the egg, milk, Parmesan, oregano and garlic. Brush evenly over dough.
Bake for about 15-20 minutes, until breadsticks are light golden in color. If a large bubble pops up while baking, simply break with a knife to keep the sticks even.
Cut along the seams of the breadsticks and serve warm with soup.
These were VERY delicious breadsticks!! I would definitely recommend that you try them! Just do it:)
The only thing I would change from the original recipe is something that these would some how have more garlic in them, by maybe putting another clove of garlic in the topping or maybe some garlic powder in the dough?? I don't know what I'll do, but I'm going to have to test it out. (Note: The recipe is the original, so if you would want more flavor in the recipe, make your own changes.)
Hope everyone has a wonderful day!!