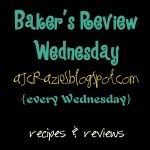 Taco Spaghetti
1 pound ground beef
5 oz. spaghetti noodles broken in smaller pieces
1/4 chopped onion (or substitute dried minced onion)
3/4 cup of water
2 Tablespoons taco seasoning
11 oz. can of corn, drained (you can use frozen corn)
1 cup of cheddar cheese, shredded
3/4 cup of salsa*
Optional: sour cream, diced tomatoes, shredded lettuce, sliced olives
Make your pasta, rinse and drain.
In a large pan brown your ground beef and cook the onion also. Drain out any fat, and then add the taco seasoning and water. Bring to a boil and then reduce the heat, simmer for a couple of minutes, stirring a few times so it won't stick to the pan.
Add the pasta, corn, salsa, half a cup of cheddar cheese, and if you like, the olives and chili peppers.
Lightly mix and then pour into a greased 2 quart casserole dish.**
Cover and bake at 350 degrees for 20 minutes. Top with the other 1/2 cup of cheese, and you are ready to serve with the lettuce and tomato, and sour cream, if you like.
*I used about 1 1/2 cups salsa for 3 batches of "hot" - we have home canned salsa. Several people thought it was to hot, so when making again, I would use the amount of the recipe of "mild" salsa.
**If making a double batch, it fits perfect in a 9"x13" pan. For one batch, it fits good in an 8"x8" square pan.
(I think 2 batches plus a little bit more would've been enough for our family of 14. Also, this is a great recipe for those who are gluten free - just use gluten free noodles! I had the gluten free version for lunch today and it tasted perfectly normal!!)
I think this was really good. I know a couple of the boys for sure liked it, and I don't really know what the others thought of it . . . but on just my opinion, I think you should try it!!
Did you bake something this week? Link up your recipe and review below:)